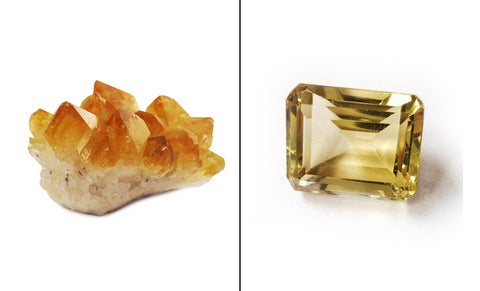 Citrine is a Semi precious gemstone belonging to the Quartz family and comes in a variety of shades from very light yellow to a deep burnt orange colour.
Citrine energises every level of life. It attracts wealth, prosperity and success.   and imparts joy, wonder, delight and enthusiasm. 
It can help to raise self-esteem and self-confidence and promotes motivation,  creativity and self-expression.  It releases negative traits, depression, fears and phobias and is emotionally balancing.
Citrine can also balance chemical imbalances in the body.  Beneficial in the treatment of diabetes, it stimulates digestion and balances the thyroid. 
The Citrine gem is given on the 13th Wedding Anniversary as a gift.