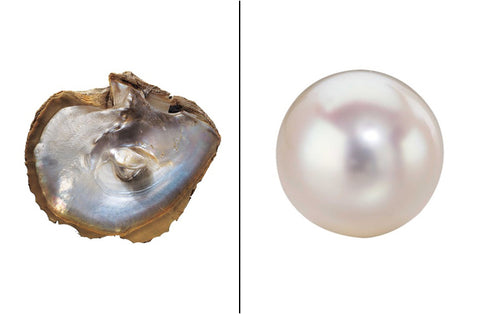 Junes Birthstone is the Pearl or Moonstone.
Both equally enchanting and magical in their properties, the moonstone and the pearl are both symbols of love and femininity.
A stone for "new beginnings", ancient people believed the appearance of the moonstone changed with the phases of the Moon and provided a deep connection to it.
Moonstone is a stone of inner growth and strength. It soothes emotional instability and stress and provides internal calmness.  Moonstone enhances intuition, promotes inspiration, success and good fortune in love and business matters.
The pearl represents serenity, whilst being able to strengthen valuable relationships and convey a sense of safety, they are the ultimate symbol for wisdom and are valued for their calming effects,
Pearls also symbolize purity, as well as integrity and loyalty.
The Pearl is given on the 30th Wedding Anniversary as a gift.