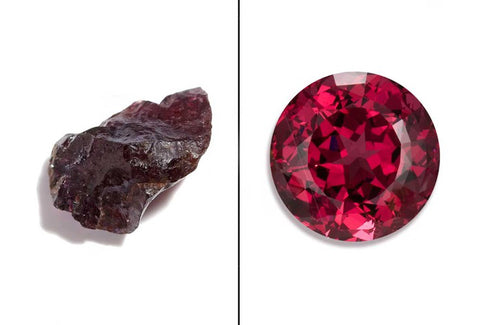 Designated as the January Birthstone, Garnet is traditionally thought of as a burgundy red coloured gemstone but there are so many different varieties of Garnet that it is actually available in almost every colour from yellow to dark brown. 
It is a stone to help balance the mind and emotions by helping you discard outdated ways of thinking and giving way to a new path of abundance and vitality. Historically worn as a protective talisman or amulet that shields from negativity, it can also help us to feel better grounded and connected to the present moment.
The ideal stone for January when we are often lacking in energy as Garnet can help us to clear energy blockages within the body and return us to our natural state of joy and vitality.
Garnet is also given as a present for 2nd Wedding Anniversaries