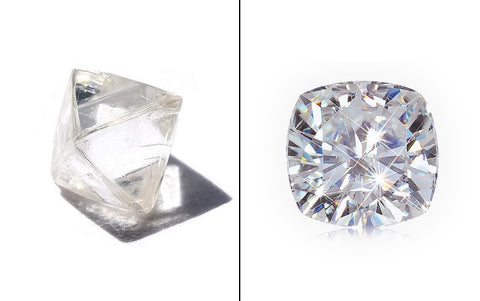 Diamond is one of the most precious gems found on Earth. The hardest gemstone, Diamonds come in a variety of colours from white / transparent to Black.
April's stone is also traditionally linked to love, marriage and commitment and have also represented faithfulness, purity and innocence.
Diamond is also believed to provide clarity of thought, encouraging the resolution of problems and clear understanding.
The Diamond is traditionally given as a gift on the 10th Wedding Anniversary and 60th Wedding Anniversary as a gift.