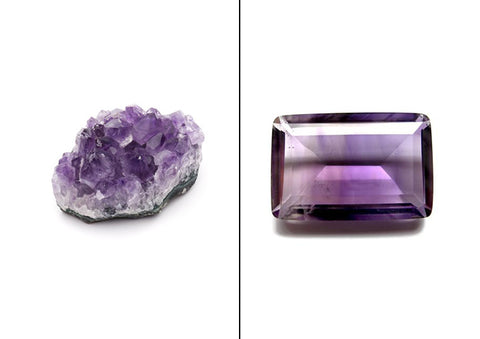 Amethyst is a magical semi precious gemstone, which is available in colours ranging from a light lavender rose to almost a purple black. Amethyst is from the quartz family and can be found all over the world. 
It is a meditative and calming stone, which promotes calm, balance and peace. It can help soothe away daily stresses and help to purify the mind of negative thoughts, promoting intuition and aiding clear communication.
Amethyst is also a great healer, helping to ease pain, improving circulation and inhibit bacterial growth.
This purple stone is said to be incredibly protective, healing, and purifying and was once believed to help promote sobriety by alleviating the negative effects of alcohol.
Amethyst is also given as a gift for the sixth wedding anniversary