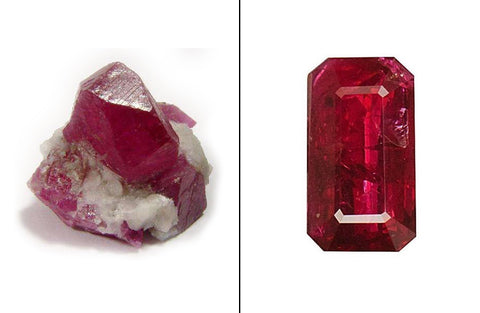 Ruby is a precious gemstone found in many parts of the World. Some of the most beautiful Ruby is from Burma, however today most Ruby is mined in Africa.
Ruby is believed to be endowed with sacred powers and has long been associated with royalty and power.
Ruby encourages passion and a zest for life.  It improves motivation and setting of realistic goals well as balancing the heart and promoting confidence.  Ruby encourages joy, spontaneity, laughter and courage. 
Ruby detoxifies the body, blood and lymphatic system treating fevers, infectious disease and restricted blood flow and stimulates the adrenals, kidneys, reproductive organs and spleen.
The Ruby is given on the 15th, 40th and 80th Wedding Anniversary.