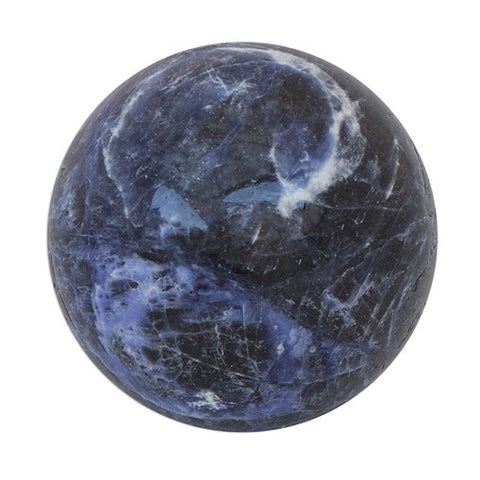 COMMUNICATION / HARMONY / TRUST
Sodalite is the stone of intuition. It provides a renewed sense of confidence and self-esteem, empowering the wearer and shielding them from negative forces. Historically, artists were known to carry Sodalite for inspiration, as it was thought to provide inspiration, boost intuition and assist creative thinking.
Sodalite is a stone of logic, rationality, and efficiency. It is good for healing breaches in communication and brings truth to all communications, helping end arguments or other disagreements and is particularly useful for honesty of emotions and love.
Sodalite are also fantastic grounding stones, helping with self esteem, acceptance and trust, through reconnection between mind and body bringing balance in every area of your life.