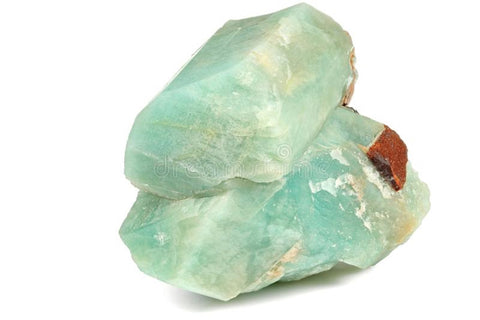 AUTHENTICITY / EMPOWERMENT / SOOTHING
Known as the stone of courage, Amazonite empowers us to discover our own truths and integrity and helps us to live in alignment with those beliefs and values.
This beautiful stone provides the freedom to express our thoughts and feelings (especially in relationships), providing harmony and balance and helping to soothe emotional trauma and release pain from our past.
It can alleviate worry in order to move on, beyond the fear of confrontation or judgment.
Its energy is believed to be as powerful as the river for which it is named, and as bold as the legendary women warriors with whom it is connected, yet it tempers aggression, tames the irrational, and stills the disquiet.
Amazonite is associated with the zodiac sign of Virgo, but those born under the signs of Leo and Aries are also particularly drawn to it.