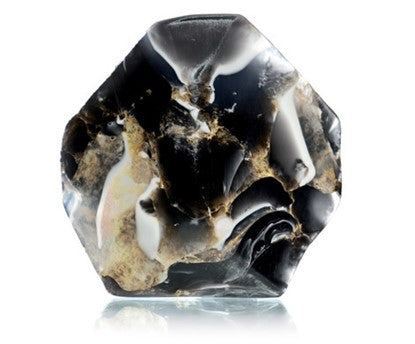 PROTECTION / RELEASE / CALM
Onyx gives strength. It promotes vigour, steadfastness and stamina.
Adopting the energy of Onyx let's you breathe easier, giving you the balance, confidence and protection to take the next step.Onyx will help you to see what is weighing you down and release it from your life.
By assisting your decision-making capabilities, onyx encourages you look beyond the fears and instead look forward at the bright future ahead of you, imparting self-confidence and helping you to be at ease in your surroundings. 
Onyx banishes grief, enhances self-control and stimulates the power of wise decision-making. It encourages happiness and good fortune