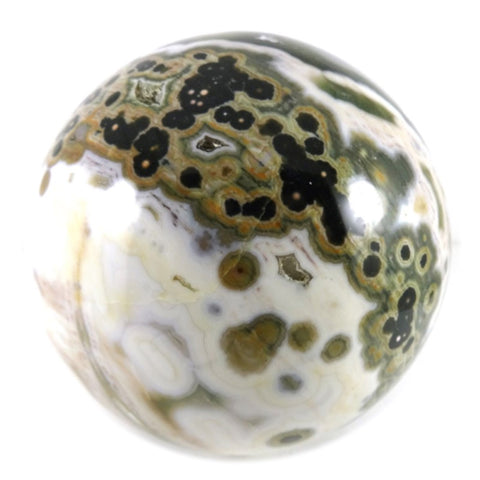 NURTURE / HAPPINESS / PEACE
Ocean Jasper is found only in Madagascar. It draws its soothing powers from water and with it brings a spirit of peace and letting go. It encourages us to breathe deeply and consciously, attuning to nature and being present in our surroundings.
Like all Jaspers, Ocean Jasper alleviates stress and induces tranquility. Its cleansing effect eliminates negative energy and stabilizes allowing us to understand ourselves better, leading to greater self-confidence, and self worth.
Its spherical patterns are a reminder of how thoughts, words and actions interact and flow in our world. It makes an ideal worry stone for soothing the nerves and increasing one's focus, and is wonderful for banishing nightmares or harmful thoughts.