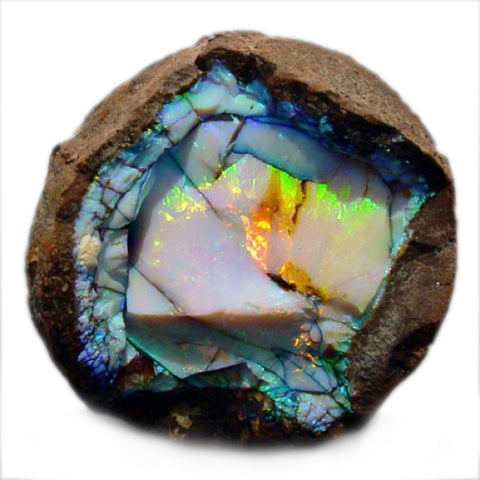 PASSION / REFLECTION / KARMA
Opal has always been associated with love and passion, as well as desire and eroticism. It is a seductive stone that intensifies emotional states and releases inhibitions.
Just as Opals absorb and reflect light, they also pick up thoughts and feelings, desires and buried emotions and brings them to the surface for examination and transformation. While magnifying our negative attributes may be uncomfortable, it allows for understanding how destructive these emotions can be and assists the process of letting them go.
Opals can also act as an emotional stabilizer and they are believed to bring loyalty and faithfulness. It is a karmic stone with a reminder that what one sends out will return.