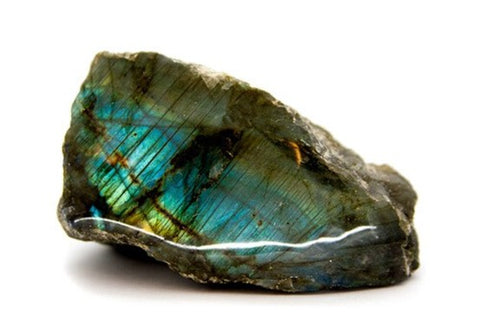 PROTECTION / CHANGE / INTUITION
Labradorite is one of the most mystifying semi precious stones with its hues of bronze, gold and grey and flashes of peacock blue and emerald green. It is believed to be the most powerful protector against negative energy can also aid in detoxifying the effects of tobacco and alcohol.
It is a stone of awakening, enhancing mental and intuitive abilities, encouraging the best in people and bringing amazing changes to your life with its deep resonating energy.
Labradorite brings you the gift of serendipity and synchronicity. These two things combined can make amazing things happen in your life. Those little coincidences, where you are in the right place at just the right time, just seem to occur more often once you have this stone in your life.
Labradorite is associated with the zodiac signs of Libra and Cancer