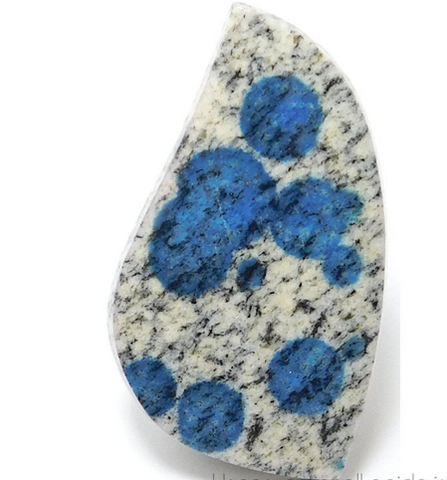 INTUITION / WISDOM / ENLIGHTENMENT
A unique and rare stone mined from the snowy peaks of Pakistan's K2. A rare combination of Azurite and Granite, the K2 crystal balances your earthly experience with a higher spiritual consciousness. It helps you to establish that same harmony within your body and mind.
This stone comes from harsh, snowy conditions and carries the energy to assist you in surviving rough terrain with endurance and awareness
Great things never come easy but it's always worth it.
K2 Stone is associated with the zodiac sign of Sagittarius