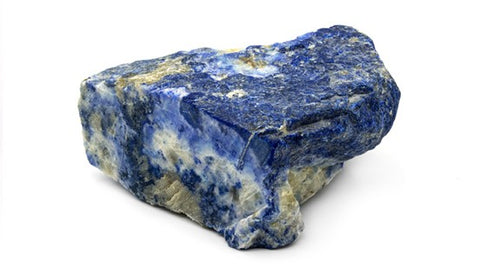 TRUTH / AWARENESS / WISDOM
Lapis Lazuli's meaning is based on honour, wisdom, truth, and good judgement; helpful in problem solving, intellectual analysis and coming up with new ideas.
Used by Buddhists to help people find inner peace and dispel negative thoughts, its colour is associated with self-expression and awareness, which gives the Lapis Lazuli its powers to boost enlightenment and spiritual transformation.
Popular with the Ancient Egyptians as they believed that their presence encouraged learning and knowledge to supporting spiritual enlightenment by allowing you to go deeper within the self to awaken your true destiny and purpose.
Lapis is associated with the zodiac sign of Capricorn