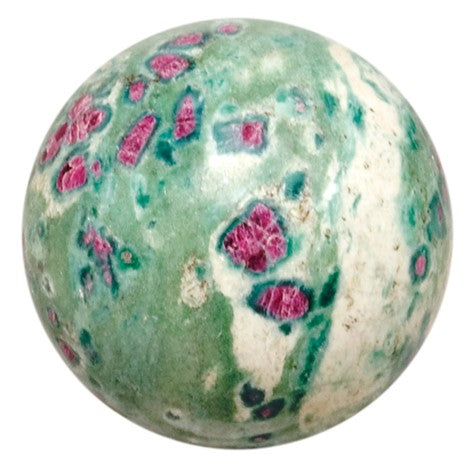 PASSION / INDIVIDUALITY / POSITIVITY
Ruby in Fuchsite combines the unconditional loving energy of Fuchsite with the fiery, passion energy of ruby making it the ideal heart stone.
This stone will help you maintain an awareness of your own individuality while also connecting with others. It will transform negative and destructive energies into positive and uplifting ones, encouraging you to take charge of your own health, growth and progress.
Ruby Fuchsite has the capacity to help heal the heart, removing any blockages to loving energies. It can help open you to psychic awareness and the realms of spirit and the natural world. It amplifies and enhances the properties of other crystals and is thought to promote physical healing for those recovering from an illness.