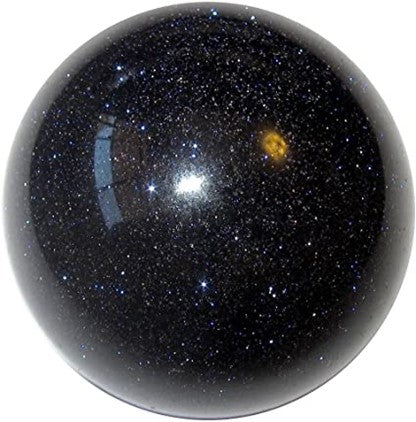 CONFIDENCE / EMPOWERMENT / PROTECTION
To ensure a golden future, embrace the protective energy of Goldstone. Goldstone is said to be the stone of confidence and ambition, encouraging motivation and drive. It has a positive energy and is an uplifting stone promoting vitality.
Keep a piece at your work desk to increase job opportunities or better advancements in your career. Blue Goldstone is a favourite of actors and performers to gain that "big break". Physically, Blue Goldstone eases headaches/migraines
Goldstone is made from quartz and sand glass, and infused with copper particles.
Goldstone is associated with the zodiac sign of Sagittarius