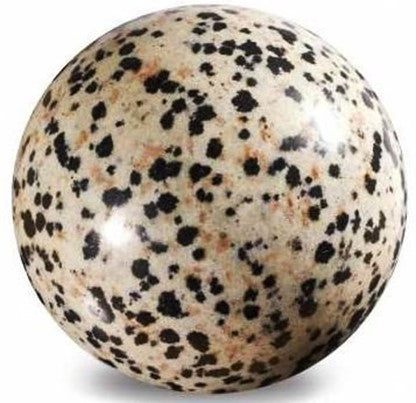 DEVOTION / ENTHUSIASM / DETERMINATION
This stone is found in Mexico, and it is a quartz-based stone with spots of brown and black. The black spots are Black Tourmaline.
It is an excellent talisman for the early stages of setting up a business or solo venture. Its uplifting energy reduces discouragement, provides stamina to get things done, refection to consider things thoroughly and enthusiasm to make your ideas a reality.
Dalmatian Stone also encourages fidelity and emotional harmony, strengthening family bonds and long-term friendships, aiding you to break down barriers that you have created as protection around yourself.
It has a calming influence for children and animals and brings out the sense of fun and playfulness in us all
Dalmatian Jasper is associated with the zodiac sign of Virgo