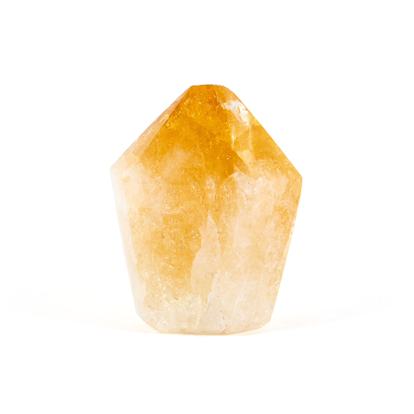 HAPPINESS / JOY / LIGHT
Derived from the French word 'citron', Citrine is the premier stone of manifestation, imagination, and personal will. Carrying the power of the sun, it is warm and comforting, energizing and life giving, cultivating energy that is fertile for growth. It energizes the solar plexus to radiate power, centeredness, confidence and endurance.
Citrine is one of few stones that, rather than absorbing negative energy, it clears it, making room for happiness and light so the spirit is open to positive possibilities.
Citrine is associated with the zodiac sign of Cancer