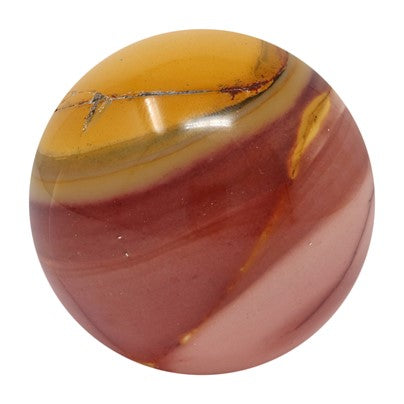 NURTURE / VITALITY / ADVENTURE
Mookaite is an Aboriginal Mother Earth stone, found in Western Australia and known for its healing capacity. Its empowering and nurturing properties support in times of stress and carry an invigorating frequency of strength and vitality.
Mookaite can help with decision-making and promotes an ageless spirit willing to accept change and seek new experiences. It is thought to awaken our natural instincts, overcoming procrastination and allowing us to realise our full potential; increasing self-confidence and self-worth.
Embrace your wanderlust and let Mookaite be your spiritual compass, pointing you in the direction of adventure. Awaken your true potential with the energy of this stone, and pursue the passions you've put on hold. 
Its exciting, yet comforting energy makes for a great travel companion for those on a solo journey.
Mookaite is associated with the zodiac signs of Cancer