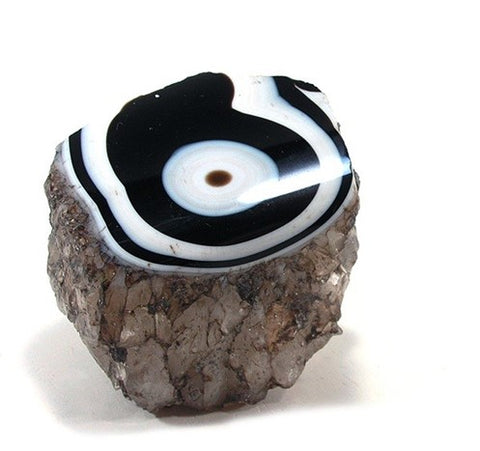 GROWTH / BALANCE / CONFIDENCE
The Banded Agate Stone is the stone of beauty, harmony and fertility. It increases self-confidence and is incredibly supportive for health and wellbeing.
Helping to restore the balance of the body & mind, especially the digestive system. In addition to its health benefits it helps self-confidence, self-esteem and personal growth.
It is a great crystal to use during pregnancy and Agate also helps new mothers avoid the "baby blues" It is also thought that an Agate jewel worn between the breasts encourages lactation.
Agate is also beneficial for all of us with busy lives as it assists with juggling commitments and multiple tasking.
Agate is associated with the month of May and the zodiac sign of Gemini