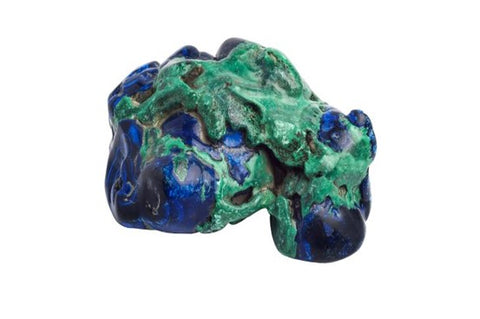 ENLIGHTENMENT / MEDITATION / MEMORY
Connected directly to the Third-Eye Chakra, Azurite has been guiding souls to enlightenment since the earliest civilizations began. Revered by Greeks and Romans for its visionary insights and healing powers and used by the Native Americans as a sacred stone to contact their spiritual guides.
For modern practitioners Azurites properties help to clear away tension and confusion and open the mind to new perspectives. This stone awakens psychic and intuitive abilities and may be used for the enhancement of dreams. It is an ideal companion for meditation.
Its vibration also has a strong effect on the intellectual functions of the brain and it has a strong energy that can boost your memory. It is a strong stone for anyone who is studying as it is helpful to aid you to retain information.
Azurite is associated with the birth month of May.