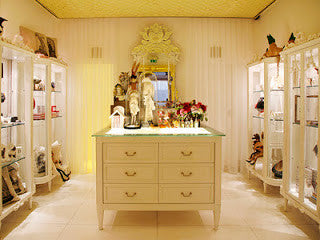 One of our favourite stockists, Luna & Curious of London's Calvert Avenue have launched a pop up gift shop inside the beautifully designed Sanderson Hotel and it is currently filled to the brim with some exciting and inspiring products from the UK's best independent designers. We are very proud that our products are amongst the hand selected pieces to be on sale this season.
Popping up between 13th October - April 2012 @ The Sanderson Hotel, 50 Berners Street, London, W1T 3NG
Here are some of the treats you'll find instore from us...