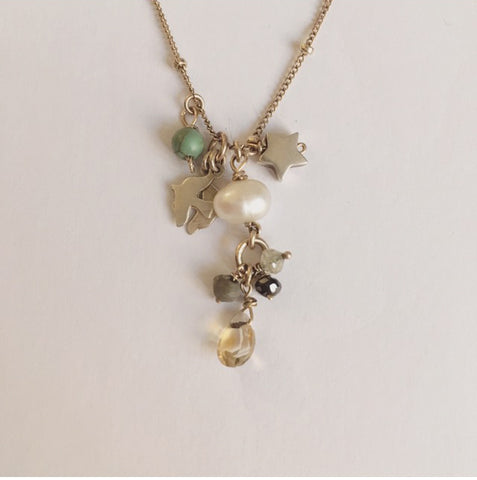 We recently started to offer a bespoke service making one of a kind birthstone and initial charm necklaces to represent someones life story. This could include anything from their childrens birthstones, their partners star signs, their own initials, their parents heritage or their lifes passions.
Each one is individual, each one is custom made, each one is a beautiful representation of each of our bespoke customers.
To order yours, just get in touch with us and see what your story looks like!