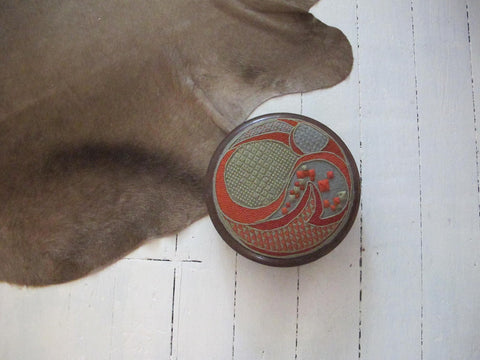 And here's one she did earlier...One of my grandmas' home made masterpieces
Its my wonderful grandmas birthday today and although she'd rather forget it, I felt I should pay a little tribute to the lady who taught me many a creative technique. From embroidery, dress making, needle work and aplique to flower arranging, jewellery making, baking and the art of applying ones make up before the husband wakes in a morning!!! 
Her use of colour and texture in herd needlework was amazing.
From a 60s inspired foot stool to a stunning clutch bag that she made with gold kid leather and is lined with silk!
Thank you for being such an inspiring lady in my life...