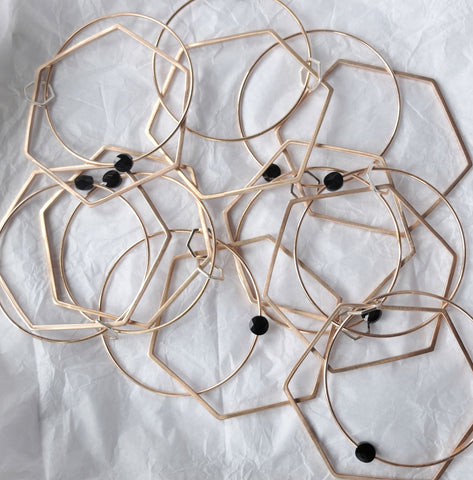 We were recently approached by car giant Honda to make a piece of jewellery which represented the same qualities and aesthetics as their new Honda Jazz limited edition car.
The jewellery had to represent a strong woman with independance, sisterhood, determination and freedom.
We used the hexagon to show strength, the beaded cycle to represent sisterhood, the movable only bead as a nod to freedom and independence and the circular bangle for determination. We used rose gold and silver with black onyx to reflect the colours and finishes on the car.
This was the result of the collaboration...