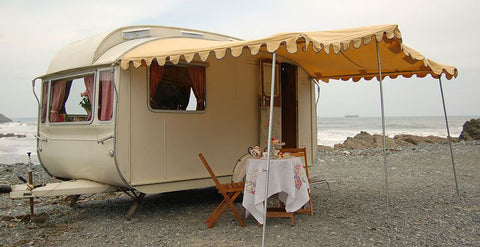 Ive had a caravan crush for a while now after seeing this beauty on pinterest so I did my research, saved up my pennie and came home with this beauty last week...
Just £400, my vintage 1967 Alpine Sprite is my new getaway vehicle and not a leaky roof in site! Perfect for long weekends in the wilderness with the boys... 
Introducing 'Cherry', complete with psychedelic curtains!!
xxx